As an avid listener of podcasts, I was excited to give "What The Hell Navya" a try. Hosted by Navya Naveli Nanda, and featuring Jaya Bachchan and Shweta Bachchan-Nanda, the podcast promised to bring together three generations of women to discuss important topics. However, after listening to a few episodes, I found that the podcast did not meet my expectations.
One of the major issues with the podcast is the lack of clarity in the conversations. Jaya and Shweta's constant interruptions and bickering make it difficult to understand what they are trying to convey. The repeated use of phrases like "What the hell Navya" and "Navya bashing" detract from the overall listening experience.
Additionally, the hosts seem more focused on promoting Navya's brand and merchandise than on creating engaging and informative content. While it is understandable for a young entrepreneur to promote their products, it should not be the sole focus of a podcast. The constant reminder of Navya's success feels forced and unnecessary.
In terms of the topics covered, the podcast fails to bring anything new to the table. Most of the conversations revolve around topics that are already widely discussed, such as financial independence, career advice, and love and relationships. While it is important to continue discussing these topics, the podcast lacks depth and fails to provide any new insights.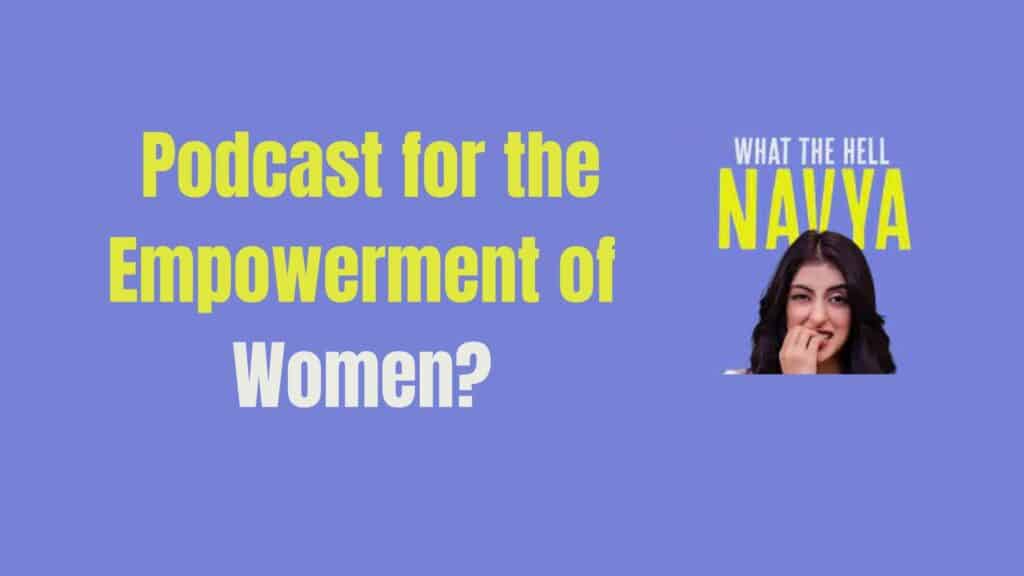 One of the most disappointing aspects of the podcast is the missed opportunity to create impactful content. With three generations of women coming from different backgrounds and experiences, the podcast had the potential to bring unique and diverse perspectives on various topics. However, the conversations lack structure and often end up going off on tangents.
While "What The Hell Navya" may have some appeal for die-hard fans of the Bachchan family, it falls short in terms of providing engaging, informative, and impactful content. The lack of clarity in conversations, the focus on merchandise promotion, and the failure to bring new insights on important topics make it difficult to recommend this podcast. There are other podcasts out there that are doing a better job of creating compelling content and providing listeners with valuable insights.
About Author
The Podcasting Research Team is a dynamic and passionate group of young researchers who are dedicated to exploring the world of podcasting. Whether you're a podcast creator, a marketer, or simply a curious listener, the work of The Podcasting Research Team can provide valuable insights into the trends and best practices in the podcasting world.
If you are interested in listening to a variety of podcasts, you may want to check out the best podcasts in various genres such as cricket, true crime, horror, sci-fi, motivational, spiritual, food, parenting, entrepreneurship, for kids, World War II, home automation, learning new languages, starting a podcast, history, finance, cryptocurrency, football, mental health, and wildlife.