Podcasting has become one of the fastest consumed and popular form of entertainment and source of information since it's inception in the 2000s. Although true crime podcasts are relatively recent with the first show being released in 2014 called "Serial" which investigated the murder of Hae Min Lee and the conviction of Adnan Syed the listenership has just kept growing. That being said let's discuss the true crime podcast that is the third most listened to in the U.S according to Spotify in 2022.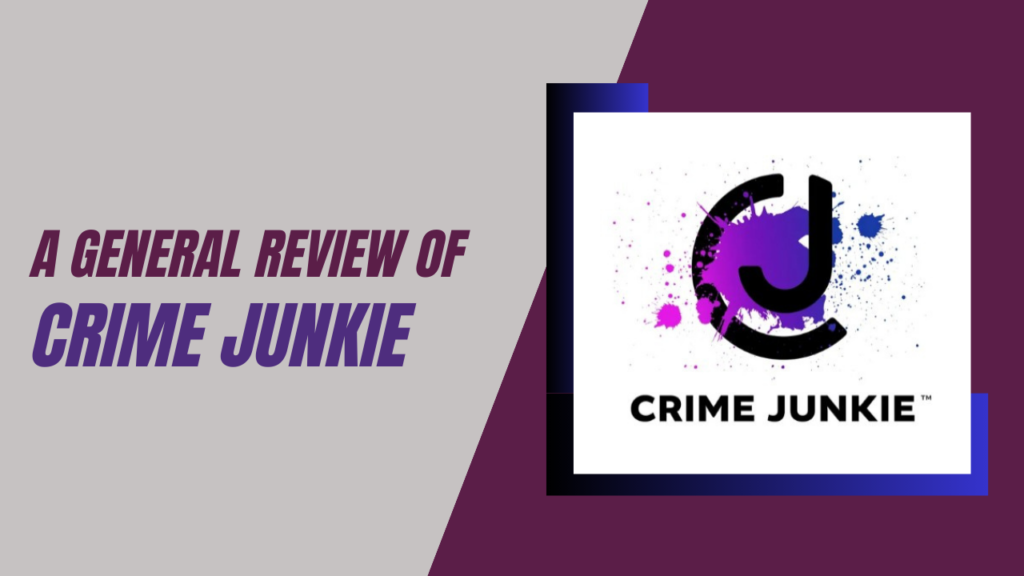 What is Crime Junkie podcast?
Crime Junkie is an English true crime podcast with new episodes appearing every week It is produced by Audiochuck. The first episode premiered on 17th of December 2017. Crime Junkie is hosted by Ashley Flowers and Brit Prawat. According to IMDb "Crime Junkie is a weekly true crime talk show podcast dedicated to stories about solved and unsolved murders, missing people, serial killers, and wanted fugitives". Host Ashley Flowers and Brit Prawat discuss a new true crime case in an informative end straightforward way every Monday. The episode length usually tends to be somewhere between 30 minutes to 1 hour or more. Most of the research for the episode is done by Ashley Flowers. The crimes discussed in each episode is either a missing person, murder, abduction or serial killer. Crime Junkie usually talks about unsolved cases and brings to light cases that have not been traditionally covered in mainstream media such as cases involving people of color, people in the LGBTQ community and many more.
How to be safe according to Crime Junkie?
The hosts of Crime junkie have come up with some rules to keep yourself safe they are as follows
Be weird. Be rude. Stay alive – according to the hosts of the podcast The best way of being safe is to trust your instincts. They asked listeners not to be worried about being rude or weird in a situation where they feel threatened. 
Create an "If I Go Missing" file – It is important for investigators to know all the relevant information about a missing person but it is not always possible. The first 48 hours in any disappearance is the most crucial And If investigators waste this time obtaining necessary documents to view your bank statements or call records It might be too late. Crime junkie has created If I go missing file where you can store all the necessary details that your family can access in the event you go missing. 
You never really know anyone. Ever – Ashley and Brit encourage listeners to be mindful of the people around them. You never know what people are capable of so be cautious and vigilant. 
In December of 2022 the podcast celebrated 5 years of shedding light on various cases. Speaking to Forbes about the topic Flowers said "It was the show I wanted to hear but couldn't find. I didn't get into podcasting because it was new, and I didn't choose true crime because it was popular. I had a genuine passion for both and I think it's the authenticity that shines through and attracts listeners".
Who is Ashley Flowers?
Ashley Flowers was born on the 19th of December 1989 in South bend, Indiana, United States. She had shown interest in being a cold case detective and solving mysteries from a young age. Ashley Flowers graduated from Arizona State University with a bachelor of science in biomedical services And later went on to work at the University of Notre Dame working as a genetics researcher. She joined crime stoppers of Central Indiana as a volunteer and then a board member. Flowers was initially the host of a 20 minute radio show called Murder Monday for a year before starting Crime Junkie. She was also asked to advise Crime stoppers on how to get younger audience interested in true crime. 
Ashley flowers founded Audiochuck LLC an invested $13,000 USD. And later joined the crowdfunding site called patreon. Ashley Flowers is also a producer for many of the podcasts under Audiochuck LLC. "It's too fantastical for me to imagine 10 million on the other end Nothing's changed for me, right? I'm still recording by myself," Said Ashley Flowers in an interview with WTHR about her listenership. Audiochuck announced on May 24th via their email newsletter that they have surpassed 2 billion downloads. Ashley flowers released a book that became a New York Times bestseller called "All good people here".
Ashley and Brit were childhood friends courtesy of their parents and they had a mutual obsession with true crime which turned into starting a podcast of their own. Ashley flowers started a nonprofit dedicated to providing funding for investigative agencies and families to help solve cold cases called Season Of Justice. Ashley currently lives in Indianapolis with her children and husband.
Who is Brit Prawat?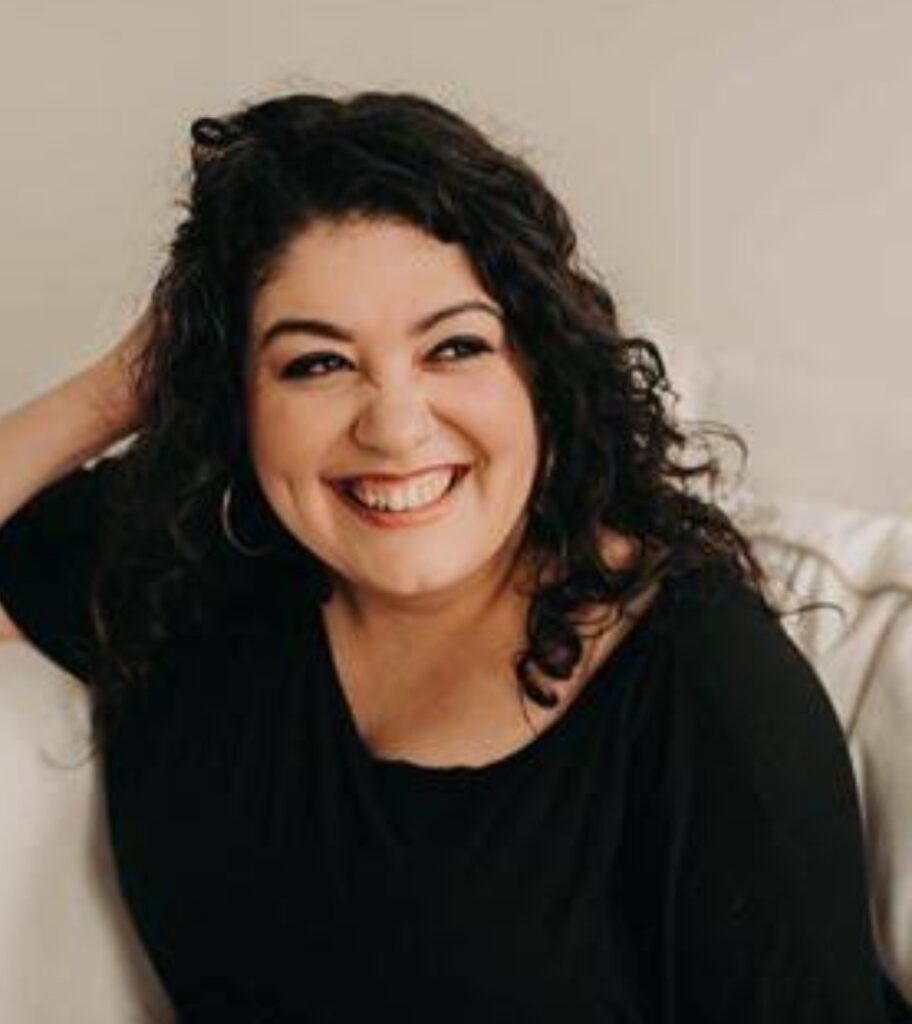 Not much is known about Brit Prawat other than what is on the crime junkie official website which is "Brit grew up on a steady diet of Forensic Files and America's Most Wanted, eventually finding herself straight-up binge-watching taped interrogations on Youtube. She was actually the one who introduced Ashley to podcasts 3 years ago, so if you love Crime Junkie you can thank her! Brit worked for a P.I. for a while which, in our eyes, basically qualifies her to be a crime research expert. That being said if our facts are ever wrong… WE ARE NOT EXPERTS…".
Reasons why Crime Junkie is popular
There are a lot of reasons why despite being one of many crime podcasts Crime Junkie has topped charts in Spotify and Apple iTunes as a favorite of many. The following are one of many reasons why it is a go to podcast for true crime listeners
Humanizing Victims – Instead of just reciting facts the hosts of this podcast make sure to humanize the victim of a crime. They invite family members and friends to express their side of the story. Trying to change the perspective of a listener from looking at a crime as a statistic to a person affected by it. 
Not Solely For Entertainment – unlike many other podcasts who focus on the gory details of a crime for morbid interest, Crime Junkie actually focuses on the crime itself and its repercussions. 
Call To Action – at the end of most of the episodes Crime Junkie includes a call to action such as a petition to sign, an appeal to be made or reaching out to investigators with any leads or tips. 
Unheard Cases – Crime Junkie focuses on the cases of indigenous women or woman of color which is usually not the case in traditional media. They don't post episodes based on popularity of the case instead they talk about cases that haven't been heard before. 
Assisting Families – families that are affected by violent crime are usually not aware of the procedure and the protocol to be followed, Crime Junkie helps them find resources like Season Of Justice or Crime stoppers to help them. 
Crime Junkie Controversy
The podcast has reached millions of listeners across the globe and yet they've ignored one of the biggest unspoken rules in journalism. Accusations of plagiarism were made by Cathy Frye in 2019 who used to work as a journalist for Arkansas Democrat-Gazette newspaper. Frye wrote a four part series called "Caught in the web" In 2003 about the murder of Kacie Woody. BuzzFeed reported that "Frye, who described herself as a fan of podcasts, said she has no problem being used as a source, but believes podcasters need to give credit where it's due.". Plenty of other podcasters like Robin Warder put forth allegations against Ashley flowers and crime junkie for not crediting them in the sources for the podcast's episodes. After these allegations came to light some of the episodes were removed from streaming platforms and from episode archives without an explanation or apology. In response Crime junkies official Facebook page released the following statement "There is no greater priority for our team, or for me personally, than to ensure the highest levels of accuracy and integrity in our program. Our research process is thorough, rigid, and exhaustive, and those familiar with Crime Junkie are aware that we make clear references to the use of other sources and that comprehensive notes and links to all sources are made available on our show's website. Consistent with our commitment to exactness, we recently made the decision to pull down several episodes from our main feed when their source material could no longer be found or properly cited. Since then, we've worked to put additional controls in place to address any gaps moving forward. The goal of Crime Junkie is to be an advocate for victims and a platform to educate about personal safety. Our work would not be possible without the incredible efforts of countless individuals who investigate and report these stories originally, and they deserve to be credited as such. We are committed to working within the burgeoning podcast industry to develop and evolve its standards on these kinds of issues".
Best Episodes Of Crime Junkie
There are over 321 episodes of Crime Junkie podcast which can be a little overwhelming for the first time listeners so here are some episodes you should definitely listen to
SERIAL KILLER Israel Keyes
Episode description – Israel Keyes is the most terrifying name you have probably never heard of. Officials believe he hunted and killed people all across the US and abroad from as early as 1997 – 2012.
MISSING: Brian Shaffer
Episode description -Brian Shaffer was supposed to be enjoying a night out with friends on April 1, 2006. Instead, he vanished. 13 years later, the mystery of what happened that night still endures.
SERIAL KILLER: Charlie Brandt
Episode description – In 2004 a seemingly normal man commits an unthinkable crime. Police and friends are left to wonder what caused this man to just snap but his older sister holds the key and reveals a dark family secret that would completely change the investigation.
MISSING: Esther Hollis
Episode description – When Esther Hollis goes missing after a conversation with her husband, her best friend and sister try to get justice in what they believe is a no body homicide.
Missing: Asha Degree 
Episode description – In February of 2000, a 9-year-old girl named Asha Degree packed her book bag and tucked it away, waiting for the right time to sneak out of her North Carolina home. To this day, no one knows why she left, or why she was walking along Highway 18 alone around 4 in the morning. And the case would only get more confusing as her belongings start to pop up along that same highway, spaced out over 26 miles, and 18 months.
MISSING: Bryce Laspisa
Episode description – Bryce Laspisa started acting strange on August 27, 2013. Just a couple of days into his sophomore year, friends started to become concerned about his unusual behavior. He planned a trip home to visit his parents and what should have been a 7-hour journey turns into 30-hours of mystery that leave police and Bryce's family baffled when on August 30th at 5:30 am Bryce's vehicle is found overturned with no sign of Bryce.
MURDERED: The Powell Family
Episode description – During a blizzard in December 6, 2009 Josh Powell Claims to have taken his two young sons, ages 2 and 4, camping. When he returned home he finds friends and family frantically searching for them. They're all relieved when he and the boys arrive safely. But where is Susan? Josh becomes a prime suspect in her disappearance but when the system fails to prove a case against him and protect his kids he turns on them and kills them in an unimaginably brutal fashion
MYSTERIOUS DEATH OF RAY RIVERA
Episode description – In 2006 Rey Rivera was found dead at the Belvedere Hotel in Baltimore. Did he die by suicide, or was something more sinister at play?
MURDERED: Robert Wone
Episode description – This is probably the strangest case of murder we have ever covered here on Crime Junkie. It's the story of Robert Wone who, while staying in a friend's DC guest room, was brutally attacked. But with a staged crime scene, a timeline that doesn't add up, and three people keeping secrets we may never get to the bottom of what happened in the Swann Street house on August 2, 2006.
MISSING: Brandy Hall 
Episode description – In 2006 Brandy Hall vanished after leaving her post at the volunteer fire station early. It would take many years, 3 clues found in three different bodies of water and a lost tip, before anyone would have an idea of what might have happened to her that night.
Conclusion  
Crime Junkie changed the face of true crime, it helped victim's families get attention on a case or closure after years of wondering. The podcast also made people mindful of the content they were consuming and ask them to not be a passive listener instead be vocal and stay vigilant.
FAQ
Q1. What is a Crime Junkie?
According to Crime Junkie "You are obsessed with all things crime-related. It started out as a general interest but now you have this true-crime-shaped-hole in your life that no amount of radio segments, podcasts, or documentaries can fill. And the more true crime media you consume the more you crave it…. And you're pretty sure you missed your true life's calling to be a detective."
Q2. Who are the members of Crime Junkie? 
Ashley Flowers and Brit Prawat are the hosts of Crime Junkie
Q3. Has Crime Junkie ever solved a crime?
Crime Junkie has help raise awareness for many cases and donated to various nonprofits to solve cold cases.
Q4. Is Crime Junkie only unsolved murders?
Crime Junkie covers both solved and unsolved cases with an emphasis on unknown cases.
Q5. How many listeners does Crime Junkie have? 
Crime Junkie has up to 10 million listeners every week.
About Author
K. Gayatri is a dedicated member of the Podcasting Content Desk. She brings her passion for creating compelling podcast content to the team. With a love for reading and a strong interest in travel, she offers a unique perspective in her work. K. Gayatri's enthusiasm and diverse experiences.