In a major announcement, SiriusXM has revealed its decision to shut down its popular podcast app, Stitcher, at the end of August. However, the move does not signify a retreat from podcasting for the satellite radio and audio company. Instead, SiriusXM aims to transition its listeners to the SXM app, with the goal of boosting subscriber numbers ahead of the launch of a new "streaming experience" this fall.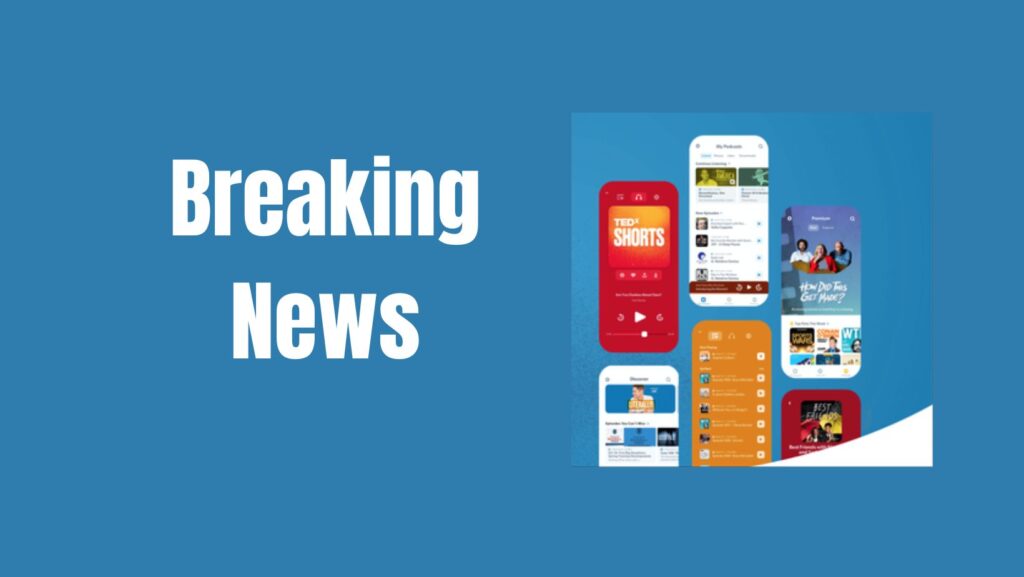 The SiriusXM Podcast Network, which encompasses Stitcher Studios and Earwolf, will remain intact despite the discontinuation of the Stitcher app. The company has also assured that no layoffs will occur as a result of this strategic shift. Executives from SiriusXM, including chief product and tech officer Joe Inzerillo, chief ad revenue officer John Trimble, and chief content officer Scott Greenstein, expressed their vision for incorporating podcasts more seamlessly into their flagship SiriusXM subscription service.
SiriusXM acquired Stitcher in 2020 from E.W. Scripps for a staggering $325 million. Stitcher not only served as a podcasting app but also monetized and distributed content, as well as produced podcasts through Stitcher Studios and Earwolf. Some notable podcasts in their repertoire include "Let's Talk Off Camera With Kelly Ripa," "Sounds Gay," "Sound Detectives," and the popular "How Did This Get Made?" from Earwolf. Acclaimed podcasts like "Freakonomics Radio" and "WTF With Marc Maron," which were acquired through Stitcher, will continue their regular broadcasts.
To ease the transition for Stitcher Premium subscribers, who enjoy ad-free podcast listening, SiriusXM is offering a six-month free trial of SiriusXM Platinum Streaming.
This strategic move follows SiriusXM's earlier restructuring announcement in March, which placed podcasts, comedy, and entertainment programming under the leadership of Adam Sachs, former president of Team Coco. The podcasting industry has witnessed a wave of consolidation as the era of extravagant spending and exclusive deals with celebrity names gradually comes to an end. Spotify, for instance, recently terminated its podcasting deal with Prince Harry and Megan Markle, and previously underwent a round of layoffs while merging its studios Gimlet and Parcast.
Stitcher's imminent closure was first reported by Bloomberg, highlighting the ever-evolving landscape of the podcasting world.
Full Memo: SiriusXM's Vision for the Future
To all our valued team members,
As we continue to evolve our business and brands, we have made the decision to sunset the Stitcher app at the end of August. We recognize the significant role podcasts play in both our subscription and advertising strategies. The widespread distribution and popularity of our podcasts have been instrumental in accelerating our advertising sales. To further propel our growth, we will be integrating podcasts more seamlessly into our flagship SiriusXM subscription service, necessitating the discontinuation of our standalone podcast listening app.
Stitcher, once a prominent destination for podcasters and enthusiasts, has evolved alongside the podcasting industry's remarkable growth, from a niche format to a billion-dollar juggernaut. With the integration of the Stitcher team into SiriusXM, we have united our strengths to create the SiriusXM Podcast Network, now one of the largest podcast advertising networks in the country. Furthermore, we are actively supporting our partners in maximizing their podcasting potential, leveraging the combined power of SXM Media and AdsWizz to enhance what Midroll achieved so remarkably well. On the content side, our recent reorganization, which merged podcast programming with comedy and entertainment, has provided legendary podcasters with a new platform on SiriusXM while introducing our top talents to podcasting. Presently, an estimated 120 million people in the US tune in to podcasts each month, and with numerous shows consistently ranking in the Edison top 50, our wide distribution model has played a significant role in the success of the podcasts we produce and represent.
Our unique ecosystem enables us to explore and experiment. Drawing inspiration and insights from the Stitcher app, we are committed to delivering an improved podcast listening experience for our subscribers through the upcoming SiriusXM streaming experience. Our objective is to establish SiriusXM as a formidable and competitive platform for talk and podcast content across the entire company.
With legacy Stitcher team members seamlessly integrated into every facet of our operations, including programming, marketing, sales, and technology, we are excited to infuse podcasting into all that we do.
Together, let us shape the future of podcasting.
Best regards,
SiriusXM Podcast Network