In a significant move for the world of podcasts, actor Bradley Cooper is making his mark by launching a series of inspiring podcasts through his production company, Lea Pictures. The company has recently entered into a partnership with iHeartPodcasts, the podcast division of iHeartMedia, to bring real stories that inspire and motivate to listeners around the globe.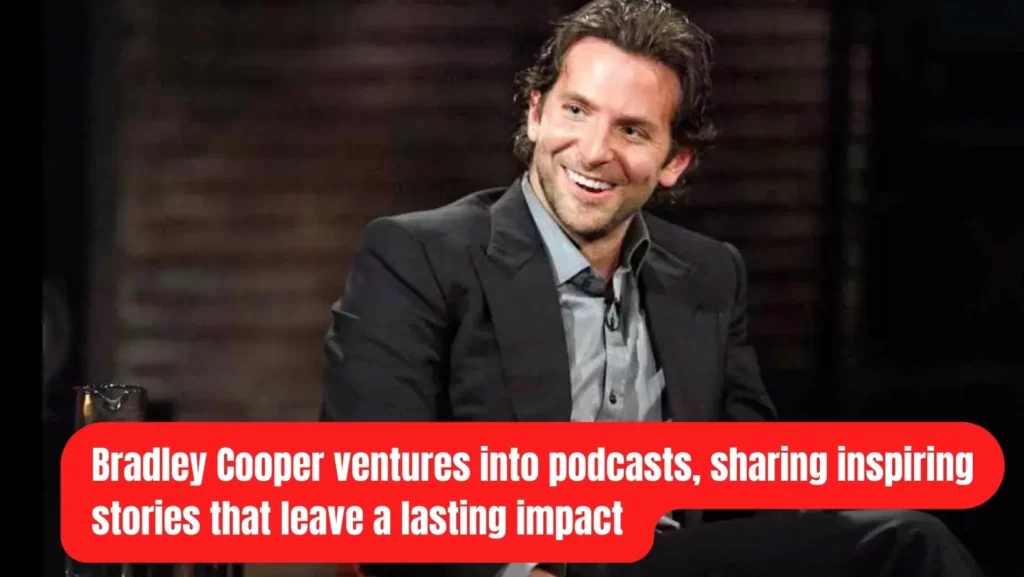 iHeartPodcasts to Distribute the Podcasts on Multiple Platforms
Under the multiyear audio deal, the inspiring podcasts produced by Lea Pictures will be available on various platforms, including the iHeartRadio app and other popular audio streaming platforms. This collaboration aims to reach a wide audience and provide them with compelling content that resonates with their lives.
Bradley Cooper's Vision for Inspiring Podcasts
Bradley Cooper, known for his remarkable performances, is thrilled to bring his vision to life through the medium of podcasts. In a statement, Cooper shared his excitement, saying, "Sharing stories that inspire, motivate, and resonate is one of the reasons I started Lea Pictures, and I'm delighted to collaborate with iHeartPodcasts to bring them to life for millions of listeners." He emphasized the focus on real people sharing their stories and acknowledged iHeartPodcasts as the perfect partner to amplify their impact.
The Hosts and Theme of the Podcasts
The podcasts, hosted by Jacob Schick, CEO of One Tribe Foundation, and his wife Ashley Schick, aim to highlight individuals who have made a positive impact through acts of kindness, successful careers, businesses, and military service. The Schicks, along with their foundation, are dedicated to raising awareness and preventing suicide among veterans, first responders, and medical workers. The podcasts will serve as a platform to showcase the remarkable stories of these individuals and inspire others to make a difference in their own lives.
Additional Information: Bradley Cooper's Insights on Parenting and 'Running Wild with Bear Grylls'
In a recent preview clip from an upcoming episode of 'Running Wild with Bear Grylls: The Challenge', Bradley Cooper candidly shared his experiences and insights on parenting his six-year-old daughter, Lea. This glimpse into his personal life provides a deeper understanding of Cooper's motivations and the values he brings to his creative projects, including the inspiring podcasts produced by Lea Pictures.
Bradley Cooper's foray into podcasting is an exciting development for the industry. Through his collaboration with iHeartPodcasts, he aims to bring real stories to the forefront and inspire listeners with narratives of resilience, hope, and triumph. With the hosting expertise of the Schicks, these podcasts promise to captivate and engage audiences, leaving a lasting impact.